Online Meditation TTC
Duration :

21 Days

Language :

English

Module :

Online

Level :

Beginner to Intermediate

Certification :

Yoga Alliance

Style :

Traditional Meditation

Upcoming Date :

04 to 25th Each Month
Join Meditation TTC
Online meditation Teacher Training Rishikesh India
Meditation is not only about becoming a new personality; it's about knowingly yourself bitterly. The learning institutes bestow to teach and practice more effectively a broad spectrum of meditation techniques.
The online meditation Teacher Training in Rishikesh India is a profound program that has been designed to provide you the mystical understanding of competence, exposure, and level-headedness to teach Meditation to a wide scope of clients. You will cultivate and get wind of the fact to indoctrinate more proficiency and comprehensive techniques of Meditation including the following features laid down
Traditional Meditation Methodologies.
Bring the body to the Arcadian mode by inhalation and exhalation process.
Attentiveness genii to conquer cerebral uneasiness.
How to be seated for more efficacious meditation practice sessions
Methods to use corroboration mental image and mobile or walking meditations.
How to boost your heart and raise the feeling of Gratitude and gentle calmness through.
Last but not least is the melody(music) is the subvention of Meditation. Turn out to be an understanding, Emphatic Teacher
Learn beneficial demonstrative links and overcome audience fear.
Practice and work out with various Kriyas extensively during the training with healthy directives and suggestions from the instructors.
Discern to categorize and market your skills.
Train any aspirant to find his/her learning attitude, whether he/she wants to get relieved from stress or willing to attain the higher. Meditation can offer partial knowledge discovery. Meditation learning is like learning over to develop a new aptitude to find virtuosity through your body.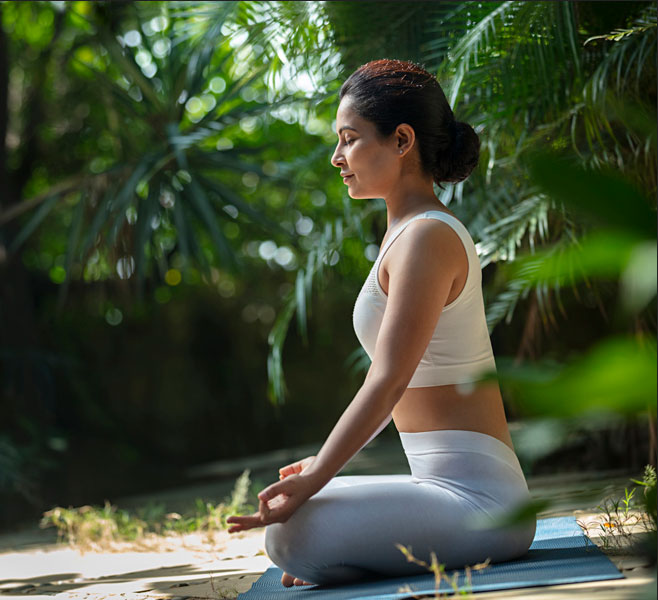 Our Meditation Teacher Training Program
Our original Meditation Teacher Training Program in Rishikesh has been training not only Indian nationals but worldwide for nearly ten years in the unique traditional method developed by our ancestors, which the classified instructors further inherit. This compendious meditation teacher training in Rishikesh soaks you in the eloquent liveliness and insightful appeasement of Rishikesh (Uttarakhand), known as the land of Gods and Goddesses.
Distinctive features:
An overarching, in-depth knowledge of Meditation for new aspirants for self-examination.
A conceptual knowledge of Meditation and the impact of different asanas on the mind and the body.
Human body and genetics will explain a wide comprehension of human physiology, including bone development, muscles, nervous system, and hormones in the body.
Frequent chanting, including Pranayams and Meditation, balances the chakras and their activations and overall good movement of body functions
The best part of the online teacher training is that the aspirant, sitting at his/her home, can gain one of the most traditional arts of living as a professional course at their ease instead of attending live workshops.
The sessions or classes are conducted online through online platforms like Zoom and Google meet, choosing the time of the lecture at their own will.
21 Days Online Meditation Teacher Training Course in Rishikesh India:
Join us in Rishikesh for 24 days of online meditation teacher training in Rishikesh. One of the prominent schools at Rishikesh, we coach you to meditate for your ethereal growth. The method of training is purely based on the ancient indoctrination based on various kriyas, asanas, and some other traditional pedagogy. Which finally encapsulates a unique transmutation, and one can experience it within himself or herself as well as in their teachings.
If you love to live a more stalwart, worthwhile and winsome life, then you are at the right spot to explore.This dazzling meditation training course is sculpted for enthusiast psychotherapists, meditation instructors, healers, counselors, and yoga teachers.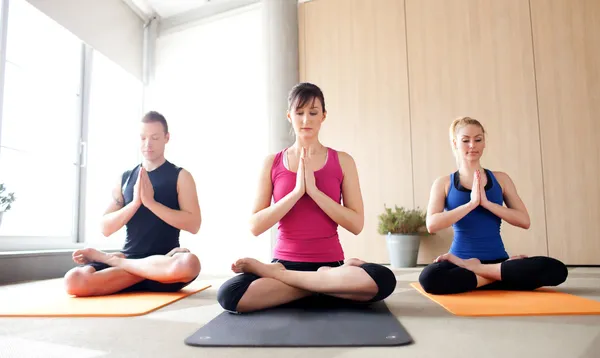 Key features of 21 days meditation teacher training course: -
History of Meditation and philosophy.
Ashtanga and Hatha Yoga styles ' Asanas'.
Training of Pranayama, Meditation, and Concentration.
Philosophy of Yoga, Mantra.
Nutrition of Yoga abhyasak.
Methodology with instructions.
Ayurveda and its components.
Vipassana meditation.
Theory of Meditation and practice.
Scientific assessment of meditative state.
Philosophy of Yoga.
Meditation anatomy.
Basic Principles: -
Any kind of meditation teacher training course is based upon four major principles one needs to concentrate on.
Meditation is a science: - In this, we learn the working of Meditation. Our self-meditation can simply be called self-introspection.
Techniques of inhalation and exhalation: - Breathing exercise obliges to help you to gain dominant, natural psychic outcomes.
Chakras, Pranas: - A detailed study of chakras and pranas is included in the teacher training course. There you will learn to control prana shakti (inner soul) as well to achieve effectual robustness in both body and mind.
Sequencing: - techniques to connect to prepare your mind, body, and inner soul for deep introspection and tranquility while performing asanas, pranayama, and bandha.
Silence 'an unheard voice': - Diagnosticate the monastery value of silence and make the most of it to augment your meditation exercise.
Methodology with instructions.
Numerous postures for Meditation: - Identify the important sitting posture that alms meditation. In this topic, we also cover the general issues with meditational postures and methods to fix them.
OVERVIEW- ONLINE MEDITATION TEACHER TRAINING RISHIKESH INDIA AT SHOOLIN YOGPEETH:
Shoolin Yogpeeth is a conventional yoga meditation school in India. One of the prominent schools and pride of our nation tutoring a variety of lineups in Meditation praxis with the concept of healing the mind, body, and soul and above all balancing the chakras in the human body. Starting your journey of stress and strain to end with peace, prosperity and harmony make this learning institute grandiose.
The faculty at Shoolin Yogpeeth is an ingenious team well versed with eloquent apprehension. Apart from the indoctrination of karma, practical kriyas are taken into account and applied, like cognizant inhalation and exhalation and undiminished advertence here and now. We intend to prorate the angelic conversance of the amalgamation of soul and divine.
So let us start a wonderful adventure to eternity and let us be your inner guide. Shoolin Yogpeeth school at Rishikesh India is an imperial institute that offers a variety of courses in both offline and online modes. The aspirants living abroad and the provincial residents who are unable to take live classes due to their busy schedules and COVID perspective issues can prefer to join the online training courses.
Shoolin Yogpeeth is a registered meditation school in collaboration with Yoga Alliance USA. This allied group offers certified Meditation Teacher Training courses in a vivid range and promotes this peerless symbolic art globally. The course completion is followed by precise training and final certification.
 The learners, after finishing off the postulated course of 200 hours badge the eligibility to work or practice independently as Registered Meditation Teachers or Trainers.
ELIGIBILITY TO JOIN ONLINE MEDITATION TRAINING COURSE:
The candidate must have attained the age of 20 and a maximum of up to 70 years of age.
The applicant may be able to speak, read and write English.
They should belong to any ethnicity.
The applicant should be medically fit and be able to sit cross-legged for a couple of hours.
If the applicant has already completed the 100 hours of meditation teacher training course from this institute, they do not have to study and pass out all the modules. The studied modules will be omitted from the whole curriculum.
Last but not least, the applicant should have contemplative diligence to imbibe this teacher training program.
ONLINE TEACHER TRAINING RISHIKESH INDIA IS SUITABLE FOR:
The complete meditation teacher training course is a program of self-introspection. The more solemnly you root the knowledge, the more you find the quality transformation within the self. In the meditation teacher training course, you will practice Meditation a lot, which will help you eradicate the stress and anxiety inside you, bringing peace and prosperity.
TEACHING OPPORTUNITIES
After completing the meditation teacher training program and final certification, you are entitled to practice as a meditation teacher or trainer. You are stamped to work as a full-time meditation trainer or even set up to run your meditation school.
What makes online meditation teacher training unique at Shoolin Yogpeeth in India?
Meditation is resplendent art of concentration of mind towards positivity irrespective of the stress and strain. Meditation can craft a chiasmic plight of amusement, pleasure, and pastoral sense.
Some key features which make this dignified School unique and the country's pride:
1) The online meditation teacher training faculty does not bound to carry heavy loads of books and asserts on typical book reading.
2) In this program, comprehensive meditation techniques are followed and cultivated.
3) Our Training focus on a healthy live atmosphere before delivering a lecture.
4) In this meditation program, you will discern how a displacement from the personification of Meditation as a drill to potent can aid in steering clear of common mind complications.
5) Meditation leads you to the strength of endless diligence, progressiveness, and susceptibleness arousal of improvised imaginativeness.
6) In the learning period, you will discover why unutilized creativeness is invaluable.
7) The divergence of unplanned perception and apprehension and the path of self-examination develops our mind to a purely artistic one.
8)This meditation program at Shoolin Yogpeeth gifts the aspirants the creative thoughts and the enhanced power to visualize new prospects to be knowledgeable meditation guides, a mentor, and an educationist linked to well-being in a world that is in utmost need.
9) Seeking divinatory and oracular reinforcement through Meditation.
10) Personage alteration of aliveness through Meditation.
11) The team of brilliant, intellectual faculty who transforms the newcomers into certified meditation teachers and trainers.
12) One of the uniqueness parts of the Shoolin Meditation program is that you or the aspirants have the privilege to opt the best flexible time to opt for the online meditation class because the time zones of different countries vary.
Summary: The uniqueness of the institute does not lie in the infrastructure but the mode of teaching, the systematic module plans, the atmosphere and above all the dedicated faculty which efforts to deliver the best way of teaching. Delivering a lecture or to deliver the lecture to make the learners understand.
Meditation Techniques taught at Online Meditation Teacher Training at Shoolin Yogpeeth
1- Chakra Meditation
The main goal of chakra meditation is to normalize over-activated, depleted, and imbalanced chakras. Its foremost purpose is to balance and energize all chakras for physical, mental, and spiritual health. Chakras act as connecting points between our physical and non-physical bodies. And allowing energies to flow from one of these vehicles of manifestation to the other.
They are means by which we absorb and release energy into the environment. And also exchange energy with others. Generally, some of our chakras are not open, meaning they are not fully functional. Balancing the chakras is a prerequisite if we want to be at peace with ourselves. When- all of our chakras are open, the energy balances and harmonies.
There are seven main chakras- four in the upper body that govern our mental phenomena. And three in the lower body- that control the instinctual realm of our being. The names are Muladhara Chakra, Swadhisthana Chakra, Manipura Chakra, Anahata Chakra, Vishuddhi Chakra, Ajna Chakra and Sahasrara Chakra.
2- Muladhara Chakra
In Sanskrit Mula means- root while Adhara means- support. In the seven chakra system, it is the first energy center in sequential order. And is- often thought to be located at the base of the spine near the coccygeal plexus. At the root chakra, expanded awareness is- felt like excitement. Enthusiasm carries and animates our life and is the basis of our life.
When there is no enthusiasm, our life becomes meaningless, boring, and stagnant. When the energy descends from the crown chakra and reaches the root chakra, we experience inertia. Likewise, each chakra is associated with certain positive and negative qualities. As the energy grows, you will feel a positive quality or emotion and vice versa.
3- Swadishthan Chakra
Swadhisthana means- the abode of the Self. If the domain of Muladhara is only for stability, then Swadhisthana becomes a powerful place of regeneration and pleasure. Our body constantly communicates with the energies around us. Each chakra stores and channels pranic energy into our astral (energy) body and affects the balance of our physical body.
The Sacral Chakra or Swadhisthana Chakra is the second energy center among the 7-important chakras. The location of this chakra is- best described as being in the lower abdomen, four finger widths below the navel. The orange color is- believed to inspire creativity and stimulate pleasure. The water element represents flow and flexibility. This energy helps to let go, accept change and transform life.
4- Manipur Chakra
The third energy center in the body is the Manipura Chakra or the Solar Plexus Chakra. The location of the solar plexus chakra is- best described with four fingers above the navel. Your power and self-confidence are- manifested in this chakra. Manipura signifies a shining jewel. The gem or qualities associated with this chakra strengthen the digestive system and diaphragm.
It represents the color yellow, which brings luminosity and energy balance. Solar plexus imbalances can also cause fatigue, overeating, and excessive weight gain. Particularly- in the stomach area, digestive system disorders, low blood sugar, and diabetes. When our consciousness has reached the Manipura Chakra, we have eliminated the negative aspects of Swadhisthana.
5- Anahat Chakra
Anahata, the heart chakra, means "unhindered" in Sanskrit. This chakra is at the center of your cardiovascular system. And is connected to organs like the heart and lungs. The heart chakra is- united to a person's emotional profile, such as their natural generosity. And their ability to appreciate compassion and connection.
Anahata's color is green, and its element is air. Anahata is the seat of poetry. Focusing on this chakra can develop one's talent as an author or poet. Another power that comes from the Anahata Chakra is Sankalpa Shakti, the power to gratify desires. If you want a wish to come true, focus on it in your heart. The deities of this chakra are Shiva and Parvati, representatives of consciousness and nature.
6- Vishuddha Chakra
Vishuddhi or Vishuddha means filter. When your Vishuddhi is active, it filters everything. Poisons can enter you in many ways: a flawed thought, emotion, idea, energy, or impulse can poison your life. An active Vishuddhi protects you from all these influences. It is the gateway of vitality between the body and the lower parts of the head. And it is guided by the principles of expression and communication.
In other words, once your Vishuddhi is active, what happens around you will no longer affect you. You establish yourself, and you tend to become a powerful being. We usually skip Vishuddhi when people are doing sadhana. Because- one aspect of activating Vishuddhi is that you become an expert in the occult.
7- Agya Chakra
The Agya Chakra is- located in the middle of the forehead, between the eyebrows. For this reason, it is also called the Third Eye. It forms the boundary- between human consciousness and divine consciousness. It is the meeting point of the three main Nadis, Ida (lunar Nadi), Pingala (solar Nadi), and Sushumna (central Nadi).
When the energy of these three Nadis unites here and rises higher, we attain samadhi, the supreme consciousness. In the symbolic image of the Agya chakra is a two-petaled lotus. Indicating that there are "only two" at this level of consciousness, Atma (Self) and Paramatma (God). The Agya chakra deities are Shiva- and Shakti united in one form.
8- Sahasrara Chakra
Sahasrara, the crown chakra, is discovered at the top of the head. Also, it is known as the "thousand-petalled lotus" chakra. It is- considered the most spiritual of the central chakras. As- it controls spiritual awareness. And the potential to awaken to the dimension of the divine. Its color is purple (or white)- and it signifies the spirit.
The awakening of the Sahasrara chakra signifies the revelation of divine splendor and the attainment of supreme consciousness. As the night disappears with the dawn, ignorance vanishes with the awakening of the Sahasrara chakra. The concerning element is the Aadi tattva, the supreme, spiritual component. Mantra Ajna Chakra is similar to the original sound Om.
9- Vipassana Meditation
Vipassana meditation is also known as insight meditation. With this method, you practice introspection by focusing on your inner-self without judgment. Like other forms of meditation, Vipassana benefits both the mind and the body. Vipassana is the oldest Buddhist meditation practice to increase mindfulness.
Vipassana is a gentle technique, but it's also extensive. It's an ancient- codified system for training your mind. A series of exercises aimed- at becoming more and more aware of one's own life experience. It is attentive listening, conscious seeing, and careful testing. We learn to feel deeply and to be entirely touched. And to pay attention to the changes in all of these experiences.
10- Trataka Meditation
Trataka is a kriya with multiple benefits. It is traditionally practiced- by yogis in various ways. Not only for its beneficial effects on the eyes but also for its tremendous effect on improving concentration. This technique uses the underlying connection between the mind and the eye. This relationship is- well documented in clinical studies.
When we fix our gaze on a specific object without moving our body, our mind stabilizes. It is the underlying principle of Trataka, which helps- in reducing the stray thoughts. Because- the practice of Tratak works on the connection between the eye and the mind. Regular practice of this meditation cleanses the eye. And also- strengthens the eye muscles. Many practitioners shared that their eyesight also improved after regular exercise.
11- Dhyan Meditation
Dhyana meditation is a method that can help you experience a deeper awareness of your consciousness. Dhyana is a Sanskrit word meaning- contemplation and meditation. It is the seventh limb of Yoga in the Ashtanga Yoga system, also known as the path of eight limbs. Dhyana is- based on the practices of asana (posture), pranayama (breath control), pratyahara (sense control, focusing inward), and Dharana (concentration) .
When practiced in conjunction with Dharana and the eighth limb of samadhi (absorption), all three together- form Samyama, leading to a complete detachment of the mind from worldly attachments and a deeper understanding of the object. The term Dhyana appears in the Bhagavad Gita, an ancient Hindu scripture. That describes the four branches of Yoga: Karma Yoga, Bhakti Yoga, Jnana Yoga, and Dhyana Yoga.
12- Mudra Meditation
Mudra meditation allows us to go inward and recharge our energy. Idiom- Mudra dictates the use of hand gestures during meditation. It has the specific purpose of circulating the flow of energy in your body. There are over 100 known mudras that have developed over the centuries. Mudra meditation is a sacred and symbolic gesture found in Yoga, Buddhism, Hinduism, and Jainism.
The term is- translated from Sanskrit as gesture, sign, or seal. The main reason we use mudra meditation is that the mind follows the breath and the body. So if we focus on our breath, place our hands in a still position. The mentality will reflect the same qualities.
13- Shambhavi Meditation
The Shambhavi Mahamudra technique has its origins in various ancient Indian texts. Powerful gesture in meditation is a much-appreciated practice and yogic and tantric text. The word mudra means a seal: you close it. When you activate your third eye chakra, you gain information about the true nature of things.
There is another gesture called Sambhavi Mahamudra Kriya which- some say is an evolution of the traditional Shhambhavi Mahamudra. Both techniques are- used to activate the third eye chakra and the Anjana chakra, the sixth chakra, according to Hindu tradition. When you achieve this, you can get a glimpse of the true nature of things. In addition, you will also gain magnific intuitive and psychic knowledge.
14- Mantra Meditation
Mantra is a Sanskrit term where "man" means- mind and "tra" means- liberation. Imagine a mantra, word, or phrase that you repeat during meditation to clear your mind. It can make all the difference, especially if you're having trouble concentrating or getting in a good mood. Many people find that using a mantra can increase awareness and improve focus. Since it helps you stay focused, it could improve the results of meditation.
Mantra meditation consists of repeating a mantra in prayer, meditation, or chant. And it focuses the mind on that sound vibration. There are two types of mantra meditation, Japa and kirtan. Japa is a personal and quiet meditation that consists of chanting a rosary. Kirtan, on the other hand, is a joyous communal meditation.
15- Samadhi Meditation
Samadhi is a Sanskrit word for the highest state of consciousness that can attain through meditation. In Hinduism, Samadhi is the eighth and final branch of the Ashtanga yoga system described in the ancient texts of Patanjali's Yoga Sutra. In Buddhism, Samadhi is the eighth practice of the Noble Eightfold Path on the path to enlightenment and rebirth.
The term may derive from the Sanskrit root sam-a-dha, meaning- to gather or collect. It can be explained in this way – the union of souls. The word may also be- derived from sama, which means the same thing, and dhi meaning consciousness. It can be- interpreted as a union between the Yoga practitioner and the object of meditation.
16- Dharna Meditation
Dharana is the sixth of the eight limbs of Yoga described by Patanjali in the Yoga Sutras. It shows the concentration of the mind. Dharana practice means focusing the mind on a specific object, either external (such as an image or deity) or internal (such as a circle). The last three branches of Ashtanga Yoga - Dharana, Dhyana (meditation), and Samadhi (enlightenment) - are collectively called Sanyam, which means- control.
Patanjali explains that Dharana draws attention to more than just a single point. He also states that the last three links must consider together since they are progressive stages of concentration. Dharana is the practice of concentrating on a specific subject, and Dhyana is the state of achieving complete awareness.
17- Om Meditation
The meditation of chanting "Om" or "Aum" is called Om meditation. In- Om meditation, the two great spiritual possessions we own, breath and sound, are combined into one complete meditation technique. The energy associated with Om is that of the unmanifest divine principle (nirguṇ). The unmanifest energy of God is the same energy used to create the entire manifest universe (saguṇ). As a result, when Om is- chanted, a lot of energy is generated.
Chanting Om alone can have adverse effects if the person chanting is of a lower spiritual level. As- they may not be able to tolerate the spiritual energy generated by the chanting. There is a combination of mental alertness and physiological calm during the practice of Om meditation.
18- Rudra Meditation- To Control Anger
Rudra meditation is a very intimate open eye technique that opens the inner doors of the Higher Self. One sits in the presence of a living teacher and taps into this higher creative energy using breath. The concentration of attention, centering principles, and expression of the need to grow spiritually. This practice taps into the infinite source of- the "energetic life force" within oneself.
Rudra Meditation is an "inner discipline" that guides one to learn how to direct one's energies or eat the impressions of life. And transform the frictions and disordered vitalities found in life. It promises to expand the inner effort given in exchange for the knowledge and beauty needed to create a wonderful and dynamic life experience.
19- Bhramari Meditation
The name Bhramari meditation breathing technique is derived from the Indian black bee named Bhramari. Bhramari meditation is effective to- calming the mind instantly. It is one of the best breathing exercises to clear the mind of anxiety, frustration, or anxiety and get rid of anger to a large extent. A simple technique that can be practiced anywhere, at work or home, and is an instant stress-relieving option.
When practicing Bhramari breathing, close your eyes, close your ears and make an audible hum. It can help prevent outside distractions such as fast traffic outside the window. And the humming can give you something to focus on while helping to quiet internal thoughts or chatter.
20- Anapana Meditation- Breath Concentration
Anapana meditation is the foremost step in the approach of Vipassana meditation. Anapana means observing the natural and normal breathing that comes and goes. It is an easy-to-learn, objective, and scientific technique that helps develop mental concentration. In addition to calming and focusing the mind, Anapana helps people understand themselves better and gives them insight into how their mind works.
Due to its simplicity, the technique is easy to understand and practice. All that is- required for this process is that you first sit inside in a quiet, closed space with your eyes closed. With your eyes closed, you should focus on the training area between the lips and the forehead.