Welcome To Shoolin Yogpeeth
Traditional Yoga School in Rishikesh India
Indian Yoga in its original form is also known as Traditional Yoga having its reference in several ancient Hindu Scriptures. Shoolin Yogpeeth is a traditional yoga school in Rishikesh India, teaching the yogic practices of balancing the four dimensions of life: physical, mental, emotional, and spiritual. Besides teaching the precepts and practically performing the basics yogic aspects of Traditional Yoga, i.e., mindful breathing, complete flexibility, and awareness in the present, we aim to share the sacred experience of the union of inner light with the divine. 
So, begin your learning journey to align the mind, body, and soul and experience living a balanced and contented life.   
Rishikesh India-A spiritual destination for yoga lovers
When it comes to experiencing enlightenment and divinity, there is no other place for yoga lovers better than Rishikesh, India. No wonder this place is popularly known as the 'Yoga capital of the world.' Being located at the foothills of the Himalayas, Lord Shiva has blessed this divine place with unique strings of spirituality, connecting people from around the world with Yoga. 
Rishikesh, India, has become a spiritual destination for yoga lovers having numerous fascinating experiences that you cannot experience anywhere in the world.
Some of the exclusive features to experience in Rishikesh, India is:
Mesmerizing beauty of nature
The soothing sound of flowing water of river Ganga
Pollution-free fresh air
Free-living of birds and animals
Melodious sound of temple bells
Chanting of captivating mantras
Yoga and Mother River Ganga- A Spiritual Connection
Ganga River or Maa Ganga has her incomparable significance since immemorial times. In Hinduism, the Ganga river is considered the holiest and most purifying river wherein just a dip cleanses and liberates the soul from the worldly cycle of life and death called Salvation or 'Moksha'. 
Yoga also has the power to align and purify mind, body, and soul. So, performing Yoga or meditating on the banks of the River Ganga has an intense and compound power to bless extreme wellness to the body at the same time connecting you spiritually to the higher conscious, easing the path to salvation. You can experience that profound spiritual connection and eternal bliss by learning Yoga in the presence of Mother Ganga only.
Shoolin Yogpeeth is a Registered Yoga School (RYS) that offers the Yoga Alliance certified yoga courses in Rishikesh India, to learn and extend the magnificent benefits of Yoga to communities across the globe. Yoga Alliance, USA is an apex organization that promotes the yoga teaching profession by ensuring excellent, safe, and equitable teaching of Yoga. 
Practitioners can become Registered Yoga Teachers(RYTs) by completing the training and getting certified by our school. After completing the required training and experience, the Yoga professionals cultivate deep wisdom of all traditional yoga practices and become conscious of all aspects of life, be it physical, mental, emotional, or spiritual, and simplify the journey of millions of people in living and maintaining a balanced life.
Our Courses
Traditional Yoga Training in Rishikesh, India
Certified Yoga Training In Rishikesh, India
Shoolin Yogpeeth is a Registered RYS School, conduct the Yoga TTC and Yoga Retreat in Rishikesh , certified by Yoga Alliance USA.
Retreat Program
Traditional Yoga Retreats in Rishikesh India
Shoolin Yogpeeth
Aspects of Yoga Taught at
Shoolin Yogpeeth School in Rishikesh, India
Shoolin Yogpeeth, A Traditional Yoga School in Rishikesh India believes that a teacher (Guru) can only teach his follower (Shishya) proficiently when he has eternal knowledge and practice of the subject. So, we make sure that you achieve lifelong learning and mastery in all aspects of Yoga which includes:
Hatha Yoga
Haṭha yoga, as the name describes, is a kind of Yoga that involves 'hath' or 'power' for the overall wellbeing of the practitioner. Yoga is commonly referred to as 'Hatha Yoga.' However, Hatha is also said to be composed of:
'ha' meaning the solar energy and;
'tha' means the lunar energy present in the body.
So Hatha Yoga helps to balance the solar and lunar energies present within the body. The physical postures are focused on attaining absolute physical strength and mental wellbeing.
Vinyasa Yoga
Vinyasa Yoga is, also known as Vinyasa Flow or Power Yoga, is the practice of gracefully and intentionally moving with the breath from one posture to another in a brisk and concentrated form. Since Vinyasa Yoga emphasizes linking yoga postures with the breath, it connects to the state of moving meditation and creates an atmosphere of meditation and devotion. It is an approach to stay fit physically as well as reap the benefits of a calm and focused mind.
Ashtanga Yoga
Ashtanga comprises 'Asht' meaning eight and 'anga' meaning limbs. So Ashtanga Yoga is a rigorous and dynamic set of yoga postures involving eight Yoga limbs.
The eight limbs in Ashtanga Yoga are:
  yamas (abstinences) ;
  niyama (observances) 
  asanas(postures)
  pranayama (breathing)
  pratyahara (withdrawal) 
  dharana (concentration)
  dhyana (meditation) and;
  samadhi (absorption).
Being intense and rigorous helps to align the body, mind, and focus, bringing physical, psychological, and spiritual awareness.
Pranayama Yoga
Pranayama is an essential practice in all yoga forms, which involves consciously regulating every inhalation and exhalation of breath. Being aware of regulating the breath is important because breath is what comes and goes with life. Becoming completely aware of breathing helps to combine it with different yoga postures bringing out maximum benefits to the body. 
Yoga Anatomy
The fundamental part of yoga wisdom includes the deeper knowledge of the anatomy of Yoga. It includes identifying and understanding complete physical and muscular engagement in different yoga postures so that the required bones and muscles can be focused upon. The Yoga Anatomy is empowering to the practitioner to improve strength, enhance flexibility, take care of any anticipated injuries, and aid the healing process, thereby improving the overall fitness.
Yoga Philosophy
Yoga Philosophy is a discipline that helps to adhere you to take responsibility for the physical as well as mental life. This structure of philosophical practice is based on three basic ideas, which are:
Ultimate devotion to higher energy (Īśvarapraṇidhāna),
pushing one's boundaries (tapas),
Self-Governance and Control (svādhyāya)
Yoga philosophy provides a perspective for bringing the most out of yoga practices such as postures, breathing exercises, and meditation practices, therefore, achieving the ultimate goal of highest self with pure awareness and attaining 'Moksha.' 
Sound Healing
Sound healing has been practiced for centuries throughout the world with vocal or with the help of diverse instruments used in different cultures and countries. Science has accepted and proved that everything in the universe is made up of energy that vibrates at a certain frequency. Sound healing uses relative frequencies to restore various health issues, including severe mental disorders, stress, anxiety, and sleeplessness and stimulating health-giving senses of physiological, psychological, and spiritual benefits to the listener.
Meditation
Meditation or dhyana has been practiced across almost all religions worldwide for thousands of years. Many pictures of Hindu gods and goddesses can be seen in dhyana mudra meditating upon the supreme consciousness. It is a process to deeply evaluate the inner self and connect to the highest level of self-realization and mindfulness.
Self-Development through Yoga
The true meaning of Self-Development lies in progressive empowerment in every aspect of life, whether it is physically, emotionally, or intellectually, and Yoga drives you towards this goal of Self-Development as a whole.
Essentially, Traditional Yoga channels your physical energy for better health, fitness, balanced alignment, as well as emotional and intellectual energy for a balanced state of mind that results in Self-Awareness, Self-Healing, and Self-Control.
While conducting the training of Traditional Yoga at Shoolin Yogpeeth in Rishikesh India, special care is taken to ensure that all aspects of self-development are incorporated to do a virtuous job of advancing this awareness others after becoming Yoga Teacher.
How does Traditional Yoga transform the Life?
The wisdom of learning Traditional Yoga in the holy city of Rishikesh can magically transform the entire physical and psychological linking of our system. Before diving deep into the world of Yoga, here are some of the wide-ranging gratifying results that will wonderfully change your life:
Yoga makes you physically fit
Yoga induces calmness and relaxation in the mind
Yoga inculcates feelings of love and compassion
Yoga gives you complete control over yourself
Yoga drives you towards spirituality
Shoolin Yogpeeth is the most trusted ancient Yoga school conducting Yoga training in the traditional way in Rishikesh India, having the purpose of spreading its benefits to the world at large
What are the life lessons we can learn from Yoga?
Yoga explains many purposes in our life. Along with looking at every aspect of life from the right perspective, Yoga also clarifies the ways and means to deal with the challenges in life. Traditional Yoga teaches many life lessons that can be transformative and perfect for the best version of you. Some of the life lessons learned from Traditional Yoga are:
Breathing Properly and Purposely
Recognize and Appreciate your True Self
Being in the Present
Releasing stress and anxiety
Essence of practising Gratitude
Practicing Peace of Mind
Persistence and Resilience
Alignment of Mind, Body, and Soul
Why choose Yoga in Rishikesh, India for Self-Development?
Rishikesh, India, is the holy land where not only your physical strength but also your mental awareness finds harmony. The huge mountains seen from Rishikesh inspire you for physical strength, and the natural beauty of this place provides serenity to the mind.
The incomparable rushing stream of River Ganga motivates you to always move ahead in life, and the birds flying in the open sky fill the thoughts with happiness as well as peace.
A yoga learner definitely needs nothing more than this. In this traditional city, the Shoolin Yogpeeth conducts Yoga training traditionally and takes care of everything you need to have a great experience.
How Shoolin Yogpeeth in Rishikesh, India helps to begin the journey of Self-awareness? 
The core of self-awareness is meditation, breathing, and being consciously present in the moment. Yoga is the best tool to raise your vibrations and align your physical and psychological consciousness.
With Yoga, the divine spiritual understanding of the higher self can be attained with a pleasant and composed state of mind. Shoolin Yogpeeth, Rishikesh, India, guides you on this inner journey of self-awareness with asanas, pranayamas, and meditation through the training of Traditional Yoga in Rishikesh India.
Our Yoga training is designed in such a way that it is suitable for individuals seeking self-development, as well as for those aspiring to become Yoga teachers, for the benefit of society as a whole.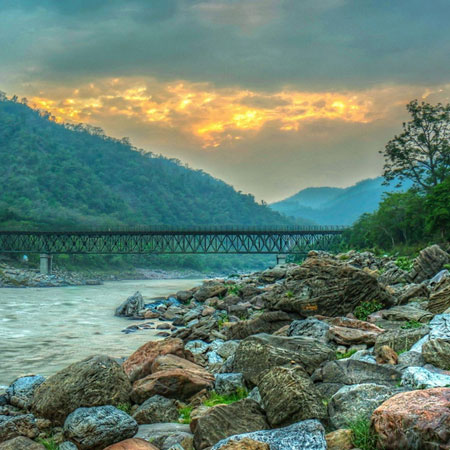 Experience the heart of the Himalayan region
Learn Yoga at Shoolin Yogpeeth and enjoy the incomparable climate, mountain air, freshwater, and panoramic views in the Himalayas, God's place. Also, calm your nerves in this serene and captivating natural aura.
Enjoy authentic Ayurvedic Therapies
Explore authentic Ayurvedic therapies used to heal, align and cure various ailments with the help of the immense wealth of medicinal plants found in the Himalayas and the traditional knowledge of Ayurveda.
Enjoy "Unity in Diversity."
We believe in celebrating harmony and unity among individuals of different nations, cultures, religions, and ethnicities, so get overwhelmed by the beautiful surroundings, cultures, values , and traditions of people worldwide.
Celebrate auspicious festivals of India
Indian festivals carrying out different traditions are full of great joy and life to keep you entertained and mesmerized. Celebrate these colors of joy and happiness with us at Shoolin Yogpeeth.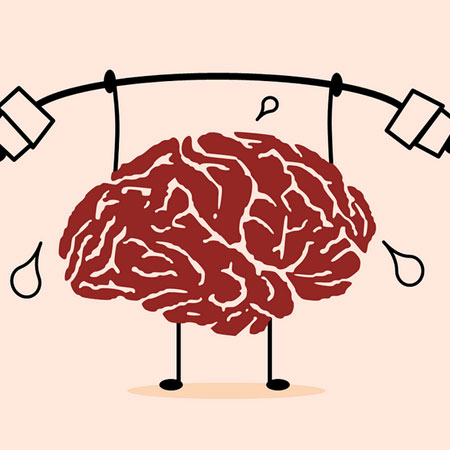 Achieve ultimate physical and mental fitness
Yoga and meditation are the only ways to simultaneously achieve physical and mental fitness. We guide you to develop profound feelings of peace, awareness, strength, and enthusiasm altogether.
Find your inner peace
Finding your inner peace is the ultimate goal of yoga practice. To delve deeper and ease the path, attend holy gatherings, chant spiritual mantras, and experience divinity at various places with us in Rishikesh.
Experience living every moment
Live every moment by being connected to your breath, practicing consciousness, and gaining strength from Yoga at Shoolin Yogpeeth. Also, learn to feel happy, grateful, and blessed, all at the same time.
Experience utmost satisfaction with Yoga
Satisfaction is about removing lust, anger, greed, attachment, and excessive pride from body and mind, and our traditional school helps you fulfill this purpose and discover, accept, and appreciate your true self.
Do good to the world with your determination
Spread the wisdom of Yoga for the benefit of you as well as for the world at large. Teach others about the path to enlightenment and create a sense of oneness everywhere.
Yoga TTC FAQ's
Frequently Asked Questions
The Indian Traditional Yoga is a sacred, holistic practice to experience fitness, emotional balance, divinity, and spiritualism, all at once by integrating the mind, body, and spirit. It is a way of recognizing the powers that the universe has bestowed upon us to discover our own self.
Indian Yoga is also known as Traditional Yoga since it's been practiced in India for almost 5000 years, having its reference in various sacred Hindu scriptures. The word 'Yuj' in Sanskrit refers to Yoga, which means 'to join' or 'to integrate'. The core of Indian traditional Yoga is generally applied to four different dimensions of human lives. These are:
Physical & Mental
Emotional
Spiritual
Indian Traditional Yoga includes many benefits ranging from physical fitness to mental awareness, emotional balance, and spiritual awakening.
Best Benefits of Indian Traditional Yoga are:
Yoga teaches proper breathing techniques.
Yoga helps to inculcate accurate stances with different Yoga Postures (Asanas).
Yoga helps to calm the mind.
Yoga increases the elasticity and flexibility of the body.
Yoga increases the power of both the body and the mind.
Yoga infuses a lot of energy inside you.
Yoga teaches mindfulness and to be in the present always.
Yoga enlightens you from within.
Yoga helps to get control of your emotions and reduce stress.
Yoga is a powerful practice that connects you to the Supreme.
Hatha simply means 'Discipline of Force'. Hatha Yoga includes comprehensive postures (asanas) that focus on mental as well as physical strength-building movements that are gentle and effortless in practice. The asanas involved are held for a long time. Being a more relaxing form of Yoga, Hatha Yoga is suitable for beginners.
Vinyasa Yoga or Power Yoga is a form of Traditional Yoga where body movements are harmonized with the breath. The transition from one yoga posture to another is often done in a brisk and dynamic form. Breathing is synchronized with movements to be more mindful and in a meditative state. Vinyasa yoga is appropriate for people who like high-intensity training.
Ashtanga Yoga is a form of Hatha Yoga, taken from the classical yoga text "Yoga Kuranta" by Yogi Vamana and later popularized by various renowned yoga gurus. Ashtanga yoga is classified into six different exercises, which help the practitioner adopt mindfulness and physical exercise. However, these mudras are intense, difficult, repetitive, and hence, performed under the guidance of a teacher.
Iyengar Yoga is a classical, alignment-based practice founded by B.K.S. Iyengar, awell-known Yoga Spiritual Master in India. It is a less intense form of Yoga that focuses on maintaining posture for long periods of time, controlling the breath, experiencing detailed alignment, and muscle involvement.
Sivananda Yoga was founded by the Hindu spiritual guru Swami Sivananda. His teachings are based on five principles, namely asana (focusing on the twelve postures), pranayama, savasana, proper vegetarian diet, and meditation for the holistic well-being of the practitioner. Sivananda yoga is a gentle and relaxing form of Hatha Yoga. The class begins with Pranayama, then Surya Namaskar (Sun Salutation), followed by the practice of twelve asanas.
Kundalini yoga or awareness yoga aims to stimulate and awaken the Kundalini energy (Shakti) located at the base of the spine. The awakened energy moves upward through the chakras and thus, contributes to enhancing physical and spiritual well-being. The practice of Kundalini yoga includes chanting, pranayama, meditation, and a specific set of asanas.
The practice of Yoga is a holistic education that has been strengthened by various yoga schools with theoretical and practical explanations at various intervals. The beginner should go through the primary stages of purification, then practice asanas and mudras for the physical body, pranayama for the subtle cellular body, and meditation for the mind. But it is necessary that all yoga practices should be done only under the supervision of a teacher.
Traditional Yoga is a practical study of the inner-self to understand the true self. The main emphasis of Yoga is to purify and align the body, mind, and spirit, where one attains unity with the Supreme. Apart from physical fitness, traditional Yoga gives equal importance to mind and soul because when all these are aligned, only then can you experience peace, fulfilment, and enlightenment.
India is a great place to practice and learn Traditional Yoga from distinguished teachers and gurus at various yoga schools and retreats. However, if you want to focus on developing your yoga practice and experiencing a deeper spiritual connection, Rishikesh is a great place to be. Situated at the foothills of the Himalayas, on the banks of the river Ganges and amidst nature, Rishikesh gives you the ultimate yoga experience. In addition, to enhance your yoga experience, Shoolin Yogpeeth is dedicated to teaching all aspects of traditional Yoga.
Yoga is now practiced all over the world, but undoubtedly, the Traditional Yoga experience you can get in India cannot be found anywhere else. Learning traditional Yoga in India is quite different because, one, it is still practiced in its pure and organic form, and second, the depth of divinity and spiritual connection can be felt only in India, the place from where Yoga actually came into existence.
Additionally, at Shoolin Yogpeeth, Rishikesh, India, special care is taken to ensure that every aspect of Traditional Yoga is taught in 200 hour Yoga Teacher Training in Rishikesh so that this eternal wisdom can be shared for the good of the world.
As it is said, "You can explain well only when you yourself understand well."
Almost all scriptures revolve around the saying that "To know yourself, you need to look within". Like Meditation, Traditional Yoga also gives an understanding of knowing oneself. Although a modern aspect of Yoga has been developed called 'Modern Yoga', there are many differences between the two concepts.
Some important differences between Traditional Yoga and Modern Yoga are:
Focus: Traditional Yoga is a path of discovery to the inner-self to achieve the ultimate goal of self-realization (Moksha), whereas modern Yoga focuses on physical fitness.
Mindfulness: Traditional Yoga emphasizes mindfulness as a fundamental part of learning yoga practices, whereas modern Yoga treats mindfulness as distinct from Yoga.
Style: Indian Traditional Yoga is practiced in its original form, which emphasizes various yoga postures (Mudras), and breathing patterns, whereas Modern Yoga emphasizes flexibility and strength of the body.
Types: Being customary in practice, Traditional Yoga includes various forms such as Hatha Yoga, Ashtanga Yoga, Pranayama, etc., while Modern Yoga leans more towards modernity such as Power Yoga Aerial Yoga, Acro Yoga, etc.
Dietary intake: Indian Traditional Yoga believes in eating nutritious Sattvic foods, i.e. Vegetarian diet, as it contains 'prana' which means a vital life force for energy whereas Modern Yoga includes modern styles and eating patterns that usually are adapted on.
Ultimate Purpose in Yoga: The ultimate aim of the Traditional form of Yoga in India is to align the mind, body, and spirit with experiencing an incredible spiritual connection with the Supreme Power, whereas the ultimate goal in Modern Yoga is to gain flexibility, strength, and maintaining the body weight.
Timing: Practicing traditional Yoga in India is a devotional and time-consuming practice. People keep practicing this Yoga throughout their lives, whereas modern Yoga is a time-bound practice ending in a fixed period.
Relationship of mind and body: The practice of traditional Indian Yoga involves aligning the mind as well as the body. Along with physical fitness, Yoga encourages calmness and wisdom to the yogi, whereas modern Yoga involves intense physical exercise for physical fitness while ignoring the mental aspect
Cultural Values: Indian traditional Yoga promotes simple living and teaches that there is no importance of worldly and materialistic things in life, whereas practicing Yoga is considered only a part of everyday life in modern Yoga.
Accessories: Modern Yoga assumes many additional accessories like yoga pants, and blocks, but Indian Traditional Yoga requires few accessories only like Yoga Mats, etc.
Yes, Rishikesh, India, is one of the most preferred destinations to learn traditional Yoga, and meditation is an important part of it. Yoga is a holistic practice that involves intense involvement of mind, body, and spirit. Various types of traditional Yoga combine physical postures with breathing techniques in addition to meditation for our overall well-being. Furthermore, meditating as a part of traditional Yoga in Rishikesh will offer you bonus benefits compared to anywhere else in the world.
The distinctive experiences of Rishikesh are:
In the lap of Nature
Foothills of Himalayas
Sacred Ganges River
Rajaji National Park
Culture of Uttarakhand
Divine Experience of Spirituality
Yoga is a centuries-old practice that finds mention in many ancient Hindu scriptures of India written about 5000 years ago. Being originated in India, Yoga is also known as "Indian Traditional Yoga." Indian Yoga is enriched by its rich culture, which has contributed to the worldwide dissemination of comprehensive knowledge of Yoga philosophy and practice to benefit the quality of life as a whole. This is why people from all over the world come to experience the traditional Yoga of India.
Yes, of course, the modules for learning traditional Yoga at ShoolinYogpeeth, Rishikesh, a Registered Yoga School (RYS), are designed with beginners in mind. You don'tdon't need any prior yoga experience to learn traditional Indian Yoga. But to become a yoga teacher, you have to complete 200 hours of yoga teacher training from any Registered Yoga School.
Any previous experience in Yoga will further enhance your potential and strength while completing the traditional yoga teacher training in Rishikesh program to become a Registered Yoga Teacher (RYT). But to become a Registered Yoga Teacher (RYT), you have to complete at least 200 hours from a Registered Yoga School (RYS).
Yoga has become an integral part of our lives since 2020 when Yoga and health became a part of everyone's conversation – even for non-practitioners. Since that time, everyone has been aware of the role of Yoga in boosting immunity and maintaining good health.
Apart from boosting immunity, various yoga postures and breathing techniques help improve the functioning of various glands, including lungs, liver, and kidneys, and flushing out the toxins, which ultimately helps in faster tissue regeneration. In addition, meditation and proper breathing help to calm the mind and thus provide rejuvenation and happiness.
The basic aim of Indian traditional Yoga has always been to incorporate physical, mental, and spiritual development practices to inspire self-awareness in all aspects of life. At the same time, it emphasizes discipline, self-regulation, and the pursuit of higher consciousness to integrate and restore a state of complete balance and peace.
Numerous studies have shown the profoundly positive effects of Yoga and meditation on reducing stress and anxiety. Traditional Yoga is a mind-body practice that combines physical yoga postures with mental relaxation through controlled breathing and meditation. It has been observed that regular yoga and meditation practice can bring positivity to be physical and mental strength, mindfulness, and awareness, along with reducing stress. Yoga and meditation help in stress management because of the following benefits:
Regulates heart rate
Lowers cortisol levels
Provides good sleep
Lowers blood pressure
Reduces muscle tension
Helps to cure almost all diseases
Increases sense of self well being
The spiritual aspect of Yoga is to make you realize that apart from physical existence, every mortal being has an inner spark of life force, also called ''soul'', which forms the basis of consciousness and existence. Understanding this spiritual aspect of traditional Yoga will enable you to disregard the ''I'' element and discover your true existence. This development of knowledge will help you find the right path to lead a productive and fulfilling life.
We all have gone through tough times where most of the world was facing severe stress and anxiety in 2020 due to the pandemic. Since then we have been facing several waves of diseases again and again.
According to experts across the world, the only way to stay healthy and face challenges is to adopt a healthy lifestyle, and the best part of living a healthy lifestyle is indulging in ''Yoga''.
Traditional Yoga not only provides the perfect solution to improve overall health and boost immunity but also accelerates the recovery of patients. Thus, Yoga is the need of the hour more than ever.
So, join in on this health and mindfulness activity and encourage others to adapt to it to make a positive impact on health and life around the world.